William Florville and Abraham Lincoln enjoyed a close relationship and many of the barber's jokes were reportedly leaked in Lincoln's speeches when he became President
William Florville was born in Cap-Haitian, Haiti, on September 12th, 1807. In the 1820's, around the end of the reign of King Henry I. ‒ Henri Christophe who had established au Royalty in the Northern part of Haiti, the Southern part was then a Republic presided by Alexandre Pétion. ‒ William Florville sailed to the United States and landed in Baltimore. He became an apprentice barber and a hairdresser; in this town he earned his new life as best he could. Faced with the undeniable segregationist facts of the Northern Americans, he decided to go to New Orleans. When he arrived there, worst of it, and for the same reasons, he realized the possibility of being illegally enslaved by the Southern Americans.
Insofar, he left New Orleans in the meanwhile and decided then to head north toward the interior of the mainland. While traveling along the Sangamon River in Illinois in 1831, William Florville ran into a young man about his age, with an axe, wearing a red shirt, who came out of a nearby wood. He was a 22 years old young man named Abraham Lincoln. The two men sympathized and traveled together to New Salem and then to Springfield, Illinois.
In Springfield, however, William Florville established the first barber shop and served as Abraham Lincoln's barber for twenty-four years. Gradually, with his savings, William founded the first laundry, and over time, the Haitian-born businessman became a prominent citizen and one of Springfield's leading colored man. The English pronunciation for Forville became Fleurville at times and even 'de Fleurville for some white folks and customers who snubbed him for his French descent. But William Florville's most common pseudonym was Billy the Barber.
Billy, I want you to shave me, and trim my hair also, and I want you to do it as if I was going to be married.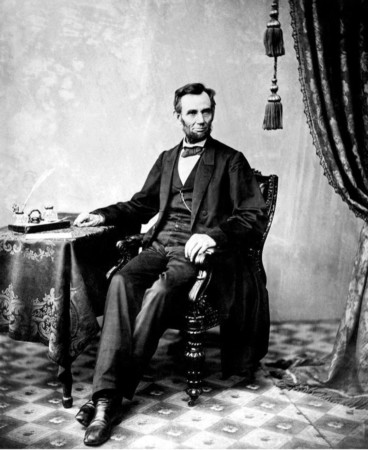 Florville by the way promoted his business in a unique matter; he was an accomplished musician who wrote poetry and played the clarinet. William's barbershop was a place where the Springfield community's gentlemen usually met. Good jokes were unconditionally exchanged. William, Billy the Barber, was a master at telling jokes. Abraham Lincoln whose nickname was Abe, loved those jokes, he was also known to tell good jokes at the barbershop. The barbershop was like a daily meeting place considered as Lincoln's « second home », where, feeling at ease, he even sometimes would leave his law books. The barbershop remained one of his favorite places until his wedding in 1842.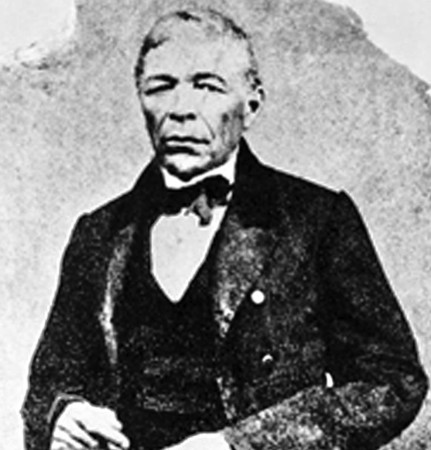 William Florville and Abraham Lincoln enjoyed a close friendship, and many of the barber's jokes are said to have leaked into Lincoln's speeches when he became President. Moreover, the people closest to Lincoln were his barber Billy, William Florville, and William H. Herndon, his law partner. Still when Lincoln was ill, the attending physician did not hesitate to call on Billy, who had made himself available for his friend's convalescence in Springfield.
When Lincoln moved to Washington, D.C., he relied on William, who had agreed to look up after his estate. He kept his promise to the end and, from time to time wrote to Lincoln to reassure him that everything was running okay, and also to tell the President's sons that their dog Fido was well. Before the Civil War (1861-1865), Abraham Lincoln's residence in Springfield was three blocks away from the neighborhood where the African American population lived, and he was then very familiar with their living conditions, most of whom were still in slavery.
And the people be at peace, are the sincere sentiments of your Servant.
However, on December 27th, 1863, William Florville wrote a well whishing and political letter to his friend, a letter of encouragement: « May God grant you health, and Strength, and wisdom, so to do, and so to act, as Shall redown to his Glory, and the Good, peace, prosperity, Freedom, and happiness [sic] of this Nation. So what War Shall be known no more, that the cause or pretext for war be removed, that Rebellion and Secession Shall have no place to make, and nothing to ask for, that all the States may not have an equal right to demand, then, and not till then, will the Government be Steadfast and abiding, and for that reason, I hope and trust, that you have be chosen for a Second term to administer the affairs of this Government. »
And so, Florville thus concluded: « Please accept my best wishes for yourself and family, and my daily desires for yourself that your Administration may be prosperous, Wise, and productive of Good results to this nation, and may the time Soon come, When the Rebellion Shall be put down; and Traitors, receive their just recompense of reward, and the People be at Peace, is the Sincere feelings of your obt. Servant. » (Letter from William Florville to Abraham Lincoln, December 27th, 1863, Library of Congress.)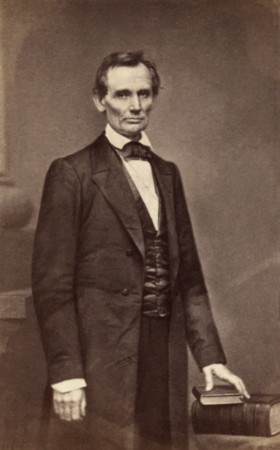 Billy the barber or William Florville was not only the owner of the barber shop. He was also a multi-businessman, a true entrepreneur. He owned a catering business, a laundry, and he was a big investor in real estate. He was also one of the founders of Saint John The Baptist Church in Springfield, although Catholic, he participated actively and financially in other religious or charitably activities; and as a popular musician, clarinetist, flautist, he was very active at the local military bands. « Billy was looked upon as one of Springfield's leading Blacks. He headed a movement to have established, according to an 1855 law, a school supported by taxes imposed on colored citizens, and paid for the advertisement for a schoolmaster. »
Abraham Lincoln had become, in fact, not only Billy's promoter for the barber shop, but he was also his lawyer and tax advisor in regard of his real estates. William Florville, businessman from Haiti, became a well respected and a notorious America citizen in Springfield. To illustrate such recognition, Abraham Lincoln in 1852 wrote to a colleague, Charles R. Welles: « I am in a little trouble here. I am trying to get a decree for our 'Billy the Barber' for the conveyance of certain town lots sold to him by Allen, Gridly and Prickett…»
Furthermore, when Lincoln left Springfield for his famous speech at Cooper Union in New York City on February 27th 1860, he had asked a friend of his to give him a hand for this particular matter: « William Florville, a colored barber here, owns four lots in Bloomington, on which I have paid the taxes for him for several years, but have forgotten to pay all the taxes… » Florville made even greater economic progress through Lincoln's patronage as revealed by G. S. Hudson. (Ibid.)
A renowned Lincoln historian, Lloyd Ostendorf, painted a superb, anecdotic picture of the relationship between Abraham Lincoln and William Florville. L. Ostendorf recounts that one day, shortly before Lincoln's wedding; as he was recovering from a sickness, Lincoln entered the barber shop, and found Billy the Barber there; standing with his razor sharpened and water steaming. He said to the latter:
            – « Billy, I want you to shave me, and trim my hair also, and I want you to do it as if I was going to be married. »
            Billy replied, « If I do, Mr. Lincoln, it will cost you one dollar. We have to charge extra for shaving when they are going to be married. »
            « All right, » replied Mr. Lincoln. 'I suppose I ought not to dance without paying the fiddler! »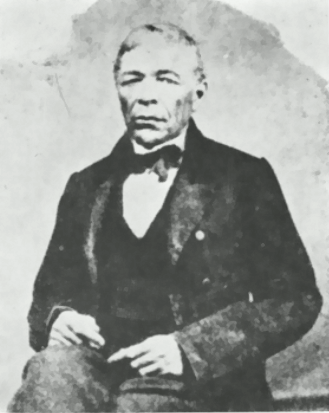 Florville was a fine artist; he quickly picked up on Abraham Lincoln's humor and joke. A bit later, around Lincoln's wedding in 1842, William Florville showed up and gave his friend back for the occasion the « special wedding shave dollar » which Lincoln had previously handed to him. (Lloyd Ostendorf, Photographs from the Past: The Story of William Florville; Mr. Lincoln's Barber, Lincoln Herald, Spring 1977).
Florville was considered one of Springfield's leading blacks.
Abraham Lincoln, Abe, was born on February 12th, 1809 in Kentucky, U.S.A. He was the 16th President of the United States (1861-1865), and was known as the great Emancipator. His personality, his humble origins, a great lawyer with a remarkable eloquence, he preserved the union between Northern and Southern America during the Civil War, and he maneuvered for the emancipation of slaves in the United States. He was one of the greatest and most famous Presidents of the United States. He remains a symbolic figure throughout the world. Abraham Lincoln was assassinated on April 14th, 1865 while attending the play Our American Cousin at Ford's Theater in Washington, D.C.
At Abraham Lincoln's funeral, William Florville, Billy the Barber, was invited to join in at the front row close to the coffin as an honorary among the dignitaries in the funeral march. Instead, he chose to walk in the back, where the funeral order had assigned to the delegation of African Americans in Springfield, responding his way most likely at the systemic racial segregation. As a skilled clarinetist and musician, he performed in the funeral local band instead.
William Florville, Billy the Barber, was born in Cap-Haitian on September 12th, 1807. He immigrated to the United States around 1820's, died on April 13th, 1868 at the age of 60 years old. He was buried in the city of Springfield, at Sangamon County, the capital of the state of Illinois, USA.
Jean Ledan
Author & Editor / NYU alumni
Commentaires