Truck driving is a trending profession among Haitian immigrants in the United States. While some see it as a pathway to financial freedom, others express concerns over truck drivers' working conditions
When Tharlie moved to the USA in 2017, she dreamt of becoming a fashion designer. But now, the 32-year-old is a full-time heavy-haul driver, sharing advice on social media for those looking to embrace the profession. "I wanted to have money after my divorce," she said.
She had to take a $3,000 six-week course required to obtain the mandatory Commercial driver's license for maneuvering trucks. In Florida, the training cost varies between $1,600- $8,000, depending on the school. After acquiring her license, she was hired by a company where she spent four additional weeks of training.
As a single mother, Tharlie faces constant criticism from her family for choosing this line of work. She sometimes spends a month on the road transporting goods, supplies, and food across state lines. And this lifestyle ended up contributing to her divorce, she said.
Most truck drivers spend an average of three weeks away from their families due to the high demands of truck drivers. According to data from the Bureau of Labor Statistics (BLS), truck drivers killed on the job accounted for more than one in seven workplace fatalities in the US, with a fatality rate of 26.8 per 100,000 workers, compared with the rate for all US workers of 3.5 deaths for every 100,000 workers. The lack of exercise, poor diet, and sleeping conditions have severe implications for the health of truck drivers.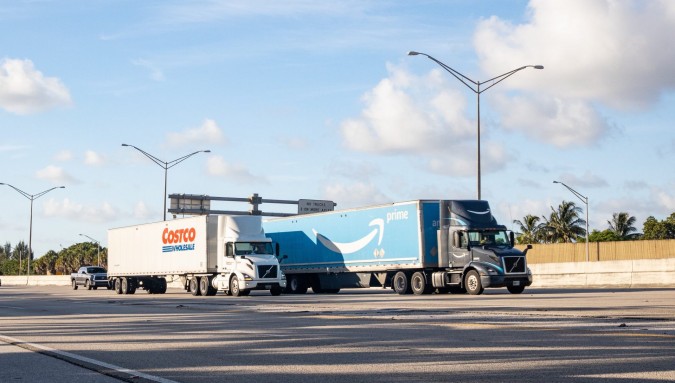 "It's a stressful job where I can see the danger from behind the wheel, explains Tharlie. In the beginning, I worked five or six hours a day. Now I work eleven hours. I have carried goods in almost every US state." 
Her initial salary was $450 per week, but now she makes $1,000 weekly. Some drivers work for 80 cents per mile instead. But Tharlie prefers teaming up with another driver.
"With experience, drivers earn from $1,800 to $2,000 per week, and with this money, they can rent or buy trucks to work as owner-operators," she explains.
That is the option Colby, 34, has chosen. He got into the business eight years ago after a friend told him how lucrative it was. Truck driving was, for him, the fastest way to pay off his student loans and launch his own business later. At first, his family disagreed with his choice. But now, he has the full support of his wife. 
After five years, Colby, who has a degree in business, has become an owner-operator. He still has monthly payments for the loan he got to buy the truck. A used truck ranges from $40,000 to $50,000, and a new one costs about $200,000.   
"If you have a mentor, it will not take much time to become an owner-operator. I did not know I could be an owner-operator after less than that length of time," he said.
His profits vary between $15,000 to $20,000 of gross revenue. The amount depends on the volume of goods carried per week and their value. The revenue generated is based on a percentage drawn from the merchandise itself. By Colby's estimates, an owner-operator will earn between $2,000 and $10,000 per week after all due payments such as loans for the truck, insurance, taxes, fuel, and other costs. He now sees the truck industry as his career. 
I work eleven hours. I have carried goods in almost every US state.

Tharlie Noel
The Bureau of Labor Statistics (BLS) reports that the median annual wage for heavy and tractor-trailer truck drivers was $48,310 per year or $23.23 per hour in May 2021. But the trucking industry has become difficult. Many manufacturing operations that used to provide trucking companies with goods and supplies are closed due to rising fuel prices and inflation. Tharlie highlights how difficult it is for anyone who leases a truck and works independently to keep up.
"In the past, when drivers rented a truck, they filled it up for $500 per week. Now it costs $2,000 per week," she adds. 
A job with high risks
Truck driving is considered one of the most dangerous jobs in America. The National Academies of Sciences, Engineering, and Medicine estimates that truck and bus-related crashes are responsible for approximately 4,000 casualties in the US every year. An estimated 10 to 20 percent of these crashes might have involved fatigued drivers.
The trucking industry is also notorious for its poor working conditions. As a result, it is facing a truck driver shortage – attributed to low pay and high turnover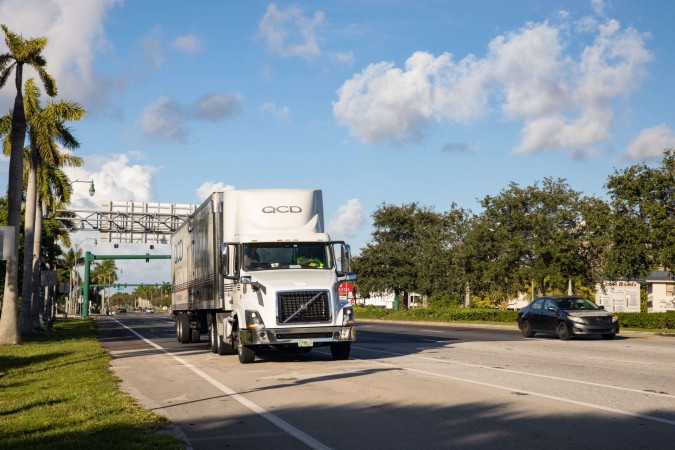 rates, where approximately 300,000 truck drivers leave the profession every year. In addition, the COVID-19 pandemic has amplified this shortage, causing the closure or limited operations of training and apprenticeship programs. According to the American Trucking Association, the industry reached a historic shortage of about 80,000  truck drivers, underlining that while all sectors in the industry struggle with finding enough drivers, the driver shortage is most acute in the longer-haul (i.e., non-local) for-hire truckload market.
A shifting industry
At the same time, the industry is poised to undergo some significant changes. For starters, there is the issue of electric trucks. Colby says he knows that electric trucks are being experimented with but is convinced that not all trucks can be replaced. If that's the case, he plans to buy an electric truck to continue to work in this industry. Tharlie believes it will take a long time before automation happens. And she might be right.
Though most companies are currently testing automated trucking, it may be some time before autonomous trucks take over the highways entirely, according to Martin Daum, Chairman of the Board of Management at Daimler Truck.            
Data from the United States Census Bureau shows that most young truckers under age 35 are women, Hispanic, and more educated than their peers aged 55 and older. The trucking industry includes hundreds of thousands of carriers and 3.36 million truck drivers employed in 2020, transporting goods locally or over long distances between cities. The sector is diverse and different segments come up with other operational characteristics. 
Despite concerns regarding the automation of the trucking industry and the shortage of truck drivers, employment of heavy and tractor-trailer truck drivers is expected to rise by 6 percent from 2020 to 2030, about as fast as the average for all occupations. Florida, where many Haitians live and adopt this profession, occupied third place in fatal injuries. Florida is among the States with the highest employment level in Heavy and Tractor-Trailer Truck Drivers occupying third place here too, with about 88,980 truckers, where nine of every thousand jobs in the state belongs to truckers.
Commentaires