.
Designer Prajje Jean-Baptiste returns to Haiti for a very special fashion exhibition, "L'Art de la Mode". This fashion exhibition, which will be held at the Galerie d'Art Nader this December, on the 28th, will showcase Prajje 1983's first collection from 2003 to its current collection "Antillaise".
When we first heard about the event "L'Art de la Mode", the first question we asked ourselves was: is fashion really art? If you are from New York, Paris, Milan or London, where the best fashion and art coexist, the answer to that question is very obvious: YES, fashion is art.
But in Haiti, we think it's more complex. It is undeniable that the Haitian fashion industry is growing: the number of Haitian designers has significantly increased over the past years and they are making great progress. This year, at "Extravaganza Haiti Fashion Week 2014", we had the opportunity to witness the talent and see the potential of some great established and upcoming designers. All their efforts showed, from the long hours required to make their garments to the amount of work they put into perfecting their craft.  As a result, the show was great and we expect to more progress in the upcoming years. Some of these designers individually are growing even faster than the industry as a whole!
However, we must acknowledge that the Haitian fashion industry is still at its "craft-level", mostly because we recently discovered its full potential. "Haiti Fashion Week" is only at its 3rd edition and we noticed that most of the designers make it their primary goal to consistently showcase their Haitian heritage through their work. Even though we agree that there is nothing wrong with designers wanting to embrace their culture, we have to keep in mind that your heritage does not need to be showcased every time to translate into creative work. As a fashion designer, when you're able to use your culture, traditions, and environment as your inspiration and when you allow them to influence your designs, you're more likely to create garments that are like art work. Prajje Jean-Baptipte is one of the few Haitian designers with this very unique skill. It is obvious that he's influenced by his heritage but he lets his work speak for itself. This could explain why his work is appealing on a global spectrum and appreciated worldwide.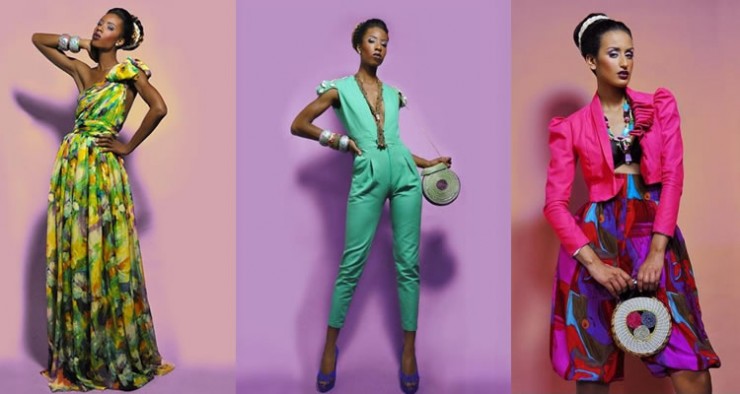 Born in Haiti, raised in Boston, MA, Prajje Jean-Baptiste has been making strides in the international fashion industry since 2003, following the opening of his own fashion company, Prajje 1983. They are a leading example of ethnic-inspired fashion. The creative director is best known for his glamorous evening dresses, at once romantic, dramatic, and feminine. Prajje 1983 has dressed some of the most influential people with a great eye for fashion, from well-known celebrities to successful CEOs. Their clientele includes Lara Spencer from Good Morning America; Fox 25's anchor Sara Underwood; world renown Supermodel Alek Wek, CNN's American Morning anchor Sunny Hostin and world renown musician, Wyclef Jean just to name a few.
We are excited to see what this designer will bring to amaze his homeland and it will be interesting to see how the public will react to this particular event. This fashion exhibit is the first of its kind in Haiti: all the garments will be showcased as art pieces and the public will have the chance to admire, appreciate and scrutinize Prajje Jean-Baptiste's work from every angle.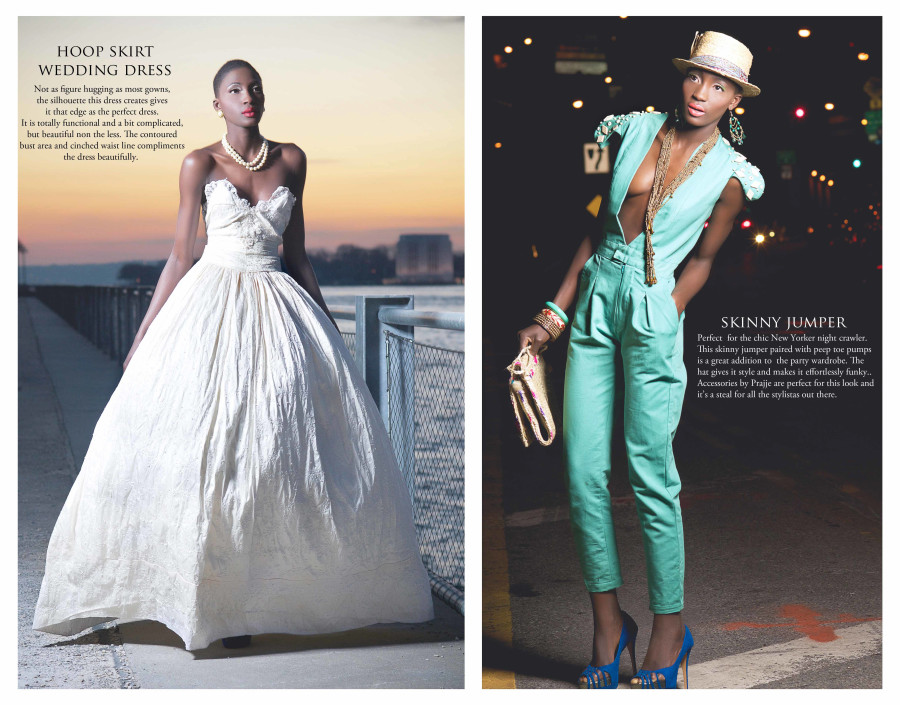 The choice of venue for this event is also very interesting. Prajje Jean-Baptiste's work will be exposed at "Galerie d'Art Nader", one of the most important art galleries in Haiti, probably because the designer wants his work to be seen as art, like the name of this fashion show seems to suggest. Let us remind you that some of the most prominent Haitian artists has been have exposed at Galerie d'Art Nader.
We are strongly encouraging you to attend this unusual fashion show where you will probably enjoy or hopefully fall in love with Prajje 1983's beautiful art work.
Commentaires